Practical Applications
of Cow Activity Monitoring
Did you enjoy this episode?
Practical Applications of Cow Activity Monitoring
How is activity monitoring helping veterinarians, nutritionists and dairy producers manage the herd? What is the impact on disease prevention, feed intake, labour efficiency, and barn designs?
Learn more about cow-level technology and get answers with application & marketing manager Tera Baker.
Tera Baker, application & marketing manager at Nedap Livestock Management, grew up on a Holstein cow farm and professionally joined the livestock technology industry about 7 years ago. Her specialization is in cow-level technology and how it can help monitor the health, reproduction, and performance of the livestock and dairy cattle.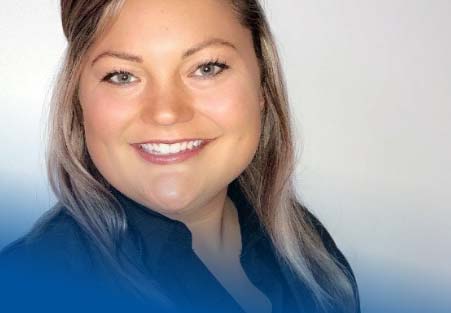 Join the Rumination community​
01:44:00 – Why did you get into the cow-level technology industry?
Tera Baker, who was born and raise on a dairy cow farm, initially choose the pharmaceutical side of the industry. Then, she pivoted into technology when she saw the growth curve that was happening.
03:02:00 – How is the technology used today to help manage dairy cow herds?
Activity monitoring solutions are an important, useful technology that is being used now. It helps dairy producers find the cows that are going to become sick several days or weeks before it happens. When a cow seems off according to the data, you can apply preventative treatments and be more efficient on the farm by avoiding more invasive treatment and continuous care.
04:37:00 – What is your experience in activity monitoring and labour savings & efficiency?
One of the interesting things is the producers who adapt and harness the data to make macro changes for the farmstead, like preventing health problems for the cow and overstocked hospital pens.
But also, activity monitoring can help us find a cow in heat, and even know specifically when the heat activity started, when is the peak, and when is the optimal insemination moment with the highest opportunity to conceive. More than that, a system like Nedap Cow Locating can help find a cow that needs to be checked, treated or fetched, and even influence how we design barns for efficiency.
The return on labour is that you don't waste time to find cows, nor trips from professionals that need to check or inseminate them.
08:10:00 – What do you think will be the biggest technology in 5 to 10 years?
The next phase, in a year or so, is augmented reality: A veterinarian or any user could put augmented reality headset on and walk through the alley. For each cow, a bubble with the information you need to know about her would appear. It would significantly reduce the amount of manpower.
10:23:00 – Dry matter intake: What about the technology that helps us estimate time at the bunk and out-of-feed events?
With cow sensors, we can tell if whether or not a cow is eating, when she's eating and how long she's eating. Once we know the eating pattern of a cow, we can use our smartphone to look at the data for this specific cow or for the whole herd, and easily address any issue from a management standpoint.
If we go back to barn design, we can start thinking for the future because we can see what percentage of a pen is at the bunk at any given time. We can already see that automated feeding systems with automated pushers make herds max out at 30% of the pen at the bunk. We can now start to rethink bunk space and square feet per cow.
To learn more about activity monitoring solutions, go listen to the RumiNation episode Utilizing Behaviour Data to Prevent Disease.
You have a question or topic suggestion?