Utilizing Behaviour Data to Prevent Disease
Did you enjoy this episode?
Utilizing Behaviour Data to Prevent Disease
How to make the most out of the behaviour data gathered with our AMS systems? How can it be used to analyze cow health and predict disease in dairy cows? How could it influence our management decisions?

Learn that and more with today's guest, Dr. Trevor DeVries.
Our guest - Dr. Trevor DeVries
Professor at the University of Guelph and Canada Research Chair in Dairy Cattle Behaviour and Welfare.
Research projects
Feeding behaviour of mature dairy cows
Measures of behaviour to identify health status and future productivity
Automated milking systems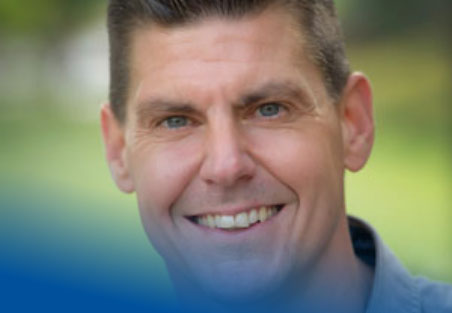 Join the Rumination community​
00:43:00 – You've been studying dairy cows for over 13 years, how did you develop interest in dairy cows and ruminant in general?  
It was family history first, and Dr. DeVries went to university to study agriculture. He then had the opportunity to study cow behaviour. He started off focusing more on eating behaviour, which is still a large part of his research focus. It has expanded as we see how management influences behavioural patterns in response not only to nutrition but also to housing management and milking management.
01:38:00 – When you first started looking at robotics and cow behaviour, you must have had a hypothesis. How did that differ from today?
Dr. DeVries has been focusing on that front for the last 5 to 10 years and he says that one of the keys that they know to success in robotic milking is voluntary milking, which is dictated by cow behaviour. They are focusing on housing management and nutrition factors that would influence the behavioural repertoire of the cow and influence this voluntary use of robotic milking. All the factors interact, and some of their research has focused on disentangling it.
03:39:00 – One of the areas that you've spent a lot of time is how we can use AMS systems to predict cow health, for example. Can you expend more on that?
Dr. DeVries says that not only the behaviour interacts with housing and management to influence milking success, but health status also influences cow behaviour (milking and other behaviour). They know that because a lot of automated milking systems are equipped with behavioural monitors tracking cow activity, eating behaviour and more. They have been using data from both the robotic milking system itself, but also from these other behavioural monitoring devices to identify issues in cow health.
05:02:00 – Regarding disease during lactation, how can you use those different technologies to predict potential diseases?
They can identify disease in a cow from a few days to a week earlier than the producer diagnosis day with her prediction numbers, milking behaviour, activity levels and milk yield changes, among others. They can identify the cow deviation but also how she may deviate from her mates who are at a similar stage of lactation, but not experiencing health issues.
Dr. DeVries explains that technology is advancing with modelling techniques, artificial intelligence, machine learning and more, which will aid our abilities to make sustainable productive milk.
07:18:00 – Could you expand a bit more specifically to ketosis and on what you learned from using those technologies in automatic milking systems?
They were interested in detecting ketosis in cow milk in automated milking systems, but also in trying to identify risk factors for ketosis. They showed that based on milk ketone data, there was actually a higher prevalence of ketosis in AMS herds, particularly in older cows. They also identified really important differences between AMS cows that got ketosis and those who didn't. 
The first one was that their higher producing cows were at higher risks, but the greatest discovery was that those cows weren't necessarily getting more concentrate at the robot in the first week of lactation. That highlighted the fact for them that we need to get sufficient energy into these cows. 
When designing feeding programs for AMS milk cows, we need to keep that in mind and maybe think about alternative sources of energy to compensate. Also, the high rates of ketosis in automated milking system herds highlighted the need to manage other things, including dry cow nutrition and management of body condition.
09:53:00 – What would be the key take-home message that you'd like to share with industry influencers, nutritionists, veterinarians and dairy producers using automatic milking systems that track cow behaviour?
The greatest opportunity is with the data that we now have and that we can use not only for individual cow management, but also at the herd level where it could inform our management decisions on the farm. He would encourage those working with these systems to take advantage of that data. 
He also reminded us that the basic principles of feeding management and housing are still the same as for our conventionally milked herds, so we have a great opportunity to manage these systems to optimize health and production, but also optimize producer profitability and quality of life.
You have a question or topic suggestion?