Transition Cow Health and Management
Did you enjoy this episode?
Our guest - Dr. Jessica McArt
Dr. Jess McArt is an Associate Professor of Ambulatory and Production Medicine in the Department of Population Medicine and Diagnostic Sciences at Cornell University's College of Veterinary Medicine. A diplomate in the American Board of Veterinary Practitioners (Dairy Practice), Dr. McArt performs clinical service for the Ambulatory and Production Medicine Clinic, teaches veterinary students both in the classroom and on farms, and conducts applied research. Her research program at the McArt Dairy Cow Lab focuses on the identification, epidemiology, and economics of periparturient metabolic diseases in dairy cows.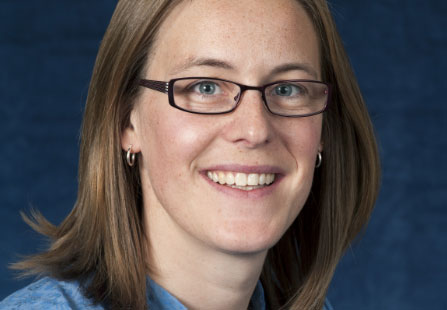 Join the Rumination community​
Vicky Brisson (01:33)
Can you share with our audience what are the main diseases you observe and what the economic impacts of these diseases are?
Dr. Jessica McArt
As a dairy veterinarian, I see all sorts of diseases, and new ones every week, I feel. But the main diseases I see working on farms or with mastitis are early lactation diseases such as hypocalcemia, and hyperketonemia, also known as ketosis. We see a lot of retained placentas. We see cows with metritis, we see lame cows. […]
Vicky Brisson (04:32)
Can you expand on the role of a proper nutrition program that supports those fresh cows' performance?
Dr. Jessica McArt
I think the important parts are in our dry cows. It really starts there. So, it's very easy sometimes to not worry about those cows. But those are the cows that we're setting up to be successful in early lactation. So, I've really been sold on controlled energy diets in the prepartum period. […]
Vicky Brisson (05:27)
There's a lot of possible diseases occurring during this period. […] 
Can you explain how to best monitor and treat this disease?
Dr. Jessica McArt
First, I'll explain the idea of calcium dynamics. This is a term we've developed as we look at the calcium concentration in the blood of cows through early lactation. So, all of our dairy cows will experience a reduction in blood calcium after they calve because they begin production of colostrum and a lot of milk. […]
And so we can divide cows into basically four types of calcium dynamic groups. […]
When we looked at these calcium dynamics, we've seen that what's really important is that cows have increased their blood calcium by four days in milk. And so, the best way to monitor for this currently is by assessing the blood calcium status of cows around that four-day and milk mark. […]
Vicky Brisson (10:26)
Can you remind our audience what causes hyperketonemia and beyond that, what impacts it can have on the animal, including health production and even going as far as reproduction?
Dr. Jessica McArt
Hyperketonemia is a term we use for an excess elevation of ketone bodies in the blood. And that occurs in a lot of our early lactation cows as they go into this period of energy deficit where they cannot eat enough for the amount of energy they're using to make milk. 
Hyperketonemia itself is not a disease. […]
Vicky Brisson (12:36)
What impact do these sampling methods have on our ability to properly predict and address this metabolic condition?
Dr. Jessica McArt
That's a great question and something that I think a lot of producers work with every day. So, depending on whether you're measuring urine, milk, or blood, you may be measuring different ketone bodies. […]
And like any test, some tests are better than others. […]
The cool thing in milk is that while there's some daily variation, it's way more consistent than with blood. And so, some of these milk measuring techniques that people are starting to develop may help us get a better sense of the cow's actual energy deficit. […]
Vicky Brisson (17:16)
Can you share your three take-home messages for nutritionists, veterinarians, and producers when thinking of practical transition cow management, especially when it comes to preventing and monitoring hypocalcemia and hyperketonemia?
Dr. Jessica McArt
I think the most important part first is having a good management team to help and talk over some of these things. […]
My second is to have routine monitoring. […]
And the third one is to implement management changes or prevention strategies that are evidence-based and that you can assess. […]
You have a question or topic suggestion?