Awareness for Farmer's Mental Health
Did you enjoy this episode?
Our guest - Deborah Vanberkel
Deborah Vanberkel is a counselor with over 14 years of clinical experience working with diverse populations in the addictions and mental health sector. Her goal is to support, guide and aid those who struggle with mental health and substance use. She is the founder of the Farmer Wellness Program, and a recipient of the Canadian Federation of Agriculture's Brigid Rivoire Award for Champions of Agricultural Mental Health. She is also a dairy producer.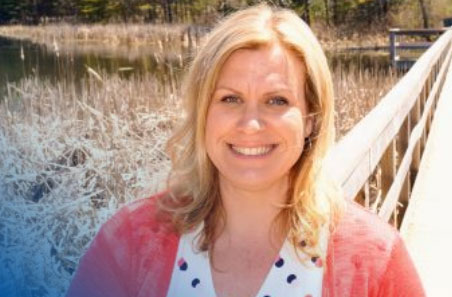 Join the Rumination community​
1:25
Would you share what you see as the current state of mental health in rural communities, farm communities, particularly in Canada, and in Ontario more specifically?
Deborah Vanberkel
It's really starting to be the up-and-coming sort of topic once people are starting to know about it. Even five years ago, when we started on our journeys of creating programming for mental health, people still weren't aware of even what mental health means because of the stigma that's attached to it. So, we started working towards destigmatizing that and really helping people understand what mental health is, how it impacts you. And for me, personally, my goal is to really help the agricultural community, the industry experts understand the connection between their mental health and what's going on in the agricultural world, […]
2:39
What are some of the trends that you're seeing in the mental health needs of agricultural producers? And are they changing? And what are the specific needs of those farm families as well?
Deborah Vanberkel
As we know, with farming, it's unique, based on everything that goes into working on a farm, the hours that are put into it. We all know that the weather is like the number one component of things. But there's also the little things that people really don't talk about [like] growing up on a farm is very task oriented. When you're working in the agricultural industry, there's always something to be done. […] So, the biggest thing for me is to helping people understand what that means. And then helping them really tailor whatever it is that they need, that works for them. […]
4:13
Could you expand more on the Farmer Wellness Program?
Deborah Vanberkel
In 2019, the Lennox and Addington Federation of Agriculture and myself got together. I had an idea that I thought would work and so I left my job in the public system and decided to focus on private psychotherapy, therapist services for the farming community, and I approached LAFA, and they completely agreed, thought it was a great idea and we were able to secure funding right off the cuff in February of 2019 and start the Farmer Wellness Program which was specifically tailored services from a therapist who has agricultural background and eliminate that modality. […]
And then fortunately, the Canadian Mental Health Association and the provincial government decided to launch the Farmer Wellness Initiative, which is modeled after the program and now providing unlimited counseling service and crisis service to the farming and agricultural communities.
7:12
Is delivering virtual services work in this program?
Deborah Vanberkel
Absolutely. We have clients all over Canada. And being able to provide podcasts like this, being able to have speaking engagements, really being able to connect people. And if I'm not capable of meeting with that person, or providing whatever type of service from here, I can get them connected to people that I know, in all the different areas. And so, making those connections across, it's really been helpful in the virtual world.
7:54
You've also mentioned some of the work that you've done with the Guardian Network and the In the Know mental health literacy programs. I was wondering if you could expand a bit on those two programs as well.
Deborah Vanberkel
Canadian Mental Health Association is providing three core components of services that are tailored to the agricultural industry. They have the Farmer Wellness Initiative, for one. They have the In the Know mental health literacy, and the Guardian Network, which is tailored to suicide prevention. Those programs are being offered in Ontario, but also across Canada right now for In the Know. And what we're being able to provide is specific information that is tailored to the agricultural community. The Guardian Network was piloted two months ago, and has been successfully tracking a lot of people that are volunteering to be guardians, which is the suicide prevention. So, right now there's really a lot of traction that's been gained from the CMHA folks and being able to really tailor these services to the farming community.
11:15
What would you like the audience to resonate with and think about, after our discussion here today?
Deborah Vanberkel
I really want people to have a basic knowledge of what mental health means because it's different for everybody. Mental means your mind. And so, it's just having that basic understanding of where everything's coming from, and how it really impacts you, and what a person needs in order to be able to manage what's going on. […]
You have a question or topic suggestion?