Insights Into Leaky Gut with Dr. Lance Baumgard
Did you enjoy this episode?
Ruminant nutritionists are becoming increasingly aware of the essential role of a healthy GI tract. Leaky gut and inflammation have been brought into the forefront of our interest to boost the health and performance of our herds. What is the hypothesis today? How does it differ from the one we had 15-20 years ago?
We explore the subject with Dr. Baumgard, a leading expert in the field.
Our guest - Dr. Lance Baumgard
Professor in dairy nutrition at Iowa State University, and author of dozens of articles and research papers in the industry.
Area of expertise
Nutritional and Environmental Physiology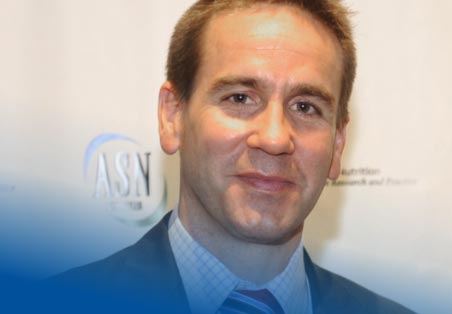 Join the Rumination community​
01:23:00 – How have you seen digital dermatitis evolve over the years?
Mr. Burgi says that in 1993, digital dermatitis wasn't as aggressive or prevalent than today. They didn't understand enough about the disease though, and if they had the knowledge they have today, it would never become as big of a problem worldwide. 
In 2013, Arturo Gomez did a major research with about 3000 cows and 500 heifers. He figured out that digital dermatitis started in heifers, as 46% of them had digital dermatitis. After 6 months of following the protocol that was implemented (observing them once per week, walking the cows, identifying every earlier acute lesion and treating it), the cases were down to 16%. It was starting in those heifers when they first came into heat. Immunosuppression combined with bad hygiene, dirty feet and poor skin conditions were causing the bacteria in the environment to enter. 
This study also showed that if cows didn't have digital dermatitis prior to calving, only 13% would be infected in their first lactation. If they had digital dermatitis once as heifers, 46% of digital dermatitis would occur again in the milking herd. 
They learned that if you treat an early lesion when it first occurs, the chances that they occur again are much slimmer. The key is to spot the lesions at an early stage.
06:04:00 – We prevent digital dermatitis with hoof baths, mostly? 
Mr. Burgi explains that hoof baths are to control chronic cases from infecting the skin, but that it doesn't prevent it. To do so, we need to treat the early lesions.
We need to consult with our veterinarians to treat the lesions right away. Mr. Burgi says that by approaching the disease earlier on every farm, he probably uses 90% less antibiotics now than he did 5 years ago. What Mr. Burgi does is clean the hoof very carefully, rinse it with vinegar and put about 2 grams or less of tetracycline powder, protecting it with just a light layer. Mr. Burgi also explains that bandages must come off after 24 to 36 hours so that no moisture is created for the bacteria to start somewhere else again.
09:03:00 – What are you looking for when you're trying to pick up these early lesions (M1 or early M2) on a cow?
Mr. Burgi explains that there's like a horseshoe of hairs in the back of the hoof, and that it doesn't have a clean V shape. There are longer hairs around the outside. Also, cows left the foot just a little bit. The best time to try to detect it is when they are in their headlocks, as we can walk behind them to check.
10:08:00 – What would be your key take-home message for the audience in preventing and minimizing digital dermatitis in dairy cows?
Hygiene and improving skin conditions. Hoof baths, pressured water and disinfectants a few times a week to clean the feet. Also, we need to observe fresh heifers to prevent the first lesions from occurring. And remember the foot baths are not the treatment, they're for the prevention.
You have a question or topic suggestion?